Member's Corner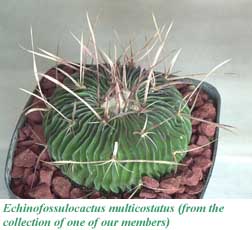 This section of our web site contains information of special interest to members of the CSSSJ. Click on the links in the banner above to access the pages described below.
Access past issues of our club newsletter, The Cactus Courier.
Find out who is winning the points in our monthly Mini Shows.
Access information and forms relevant to CSSSJ's bi-annual Show & Sale.
Check books out of the CSSSJ library, or view a listing of the current library holdings.
The online membership renewal form on this page can be filled out and submitted electronically for membership renewal.
Find out who's who on the current CSSSJ executive board, and identify the chairpersons of the various committees.
View the minutes of past CSSSJ board meetings.
View the club's constitution, bylaws, and policies.
---
Send questions or comments to the CSSSJ Webmaster:
webmaster@csssj.org
---